How an Aviation Passion Infuses my art
Born in Kigali, Rwanda, I grew up with the thrilling sound of a twin engined aeroplane* "buzzing" low over the rooftops of our family home; the pilot letting us know our special order of "Cornflakes" from Mombassa, Kenya had arrived!
Ever since then I've delighted in the pursuit of "flying" in one form or another. From 1:72 scale plastic model kits, to radio-controlled aircraft and full size flying, aviation has always been a passion. I've been privileged and blessed to accumulating close to 650 hours of logged flight time along with a variety of FAA certificates and ratings, in a multitude of aircraft types.
My artistic side has had less opportunity for exploration, but this is being addressed, in digital art form using Procreate and Adobe's Creative Cloud suite of apps. Other artistic interests include linoleum printing, sculpture (metal, wood and clay) pottery, and aviation inspired functional art, all of which I've explored at various times. 
By sharing my combined love of aviation and art I hope others will be able to appreciate the results of this shared love. Here's looking forward to seeing where this journey leads.
*Forgive my British-English spelling. I may have moved to Arizona, but some habits die hard, much like my accent.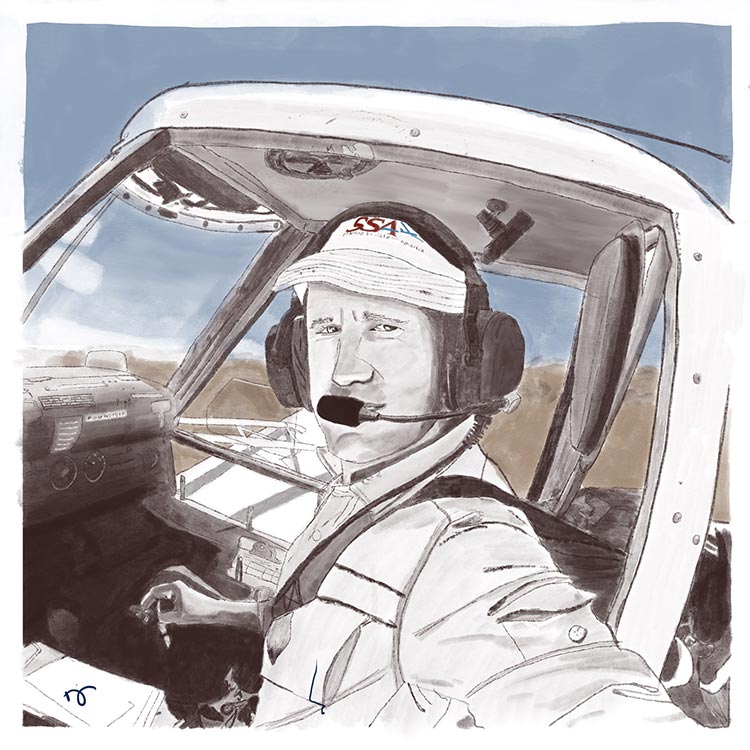 "When we share our stories, we open our hearts to allow others to share their stories.  It give us all the sense that we are not alone on this journey."
                                                   –Janine Shepherd